Ready to experience the ultimate flavor explosion?
Reed's Variety 12-Pack Sampler
Regular price
$ 84.00 USD
Regular price
$ 99.96 USD
Sale price
$ 84.00 USD
Unit price
per
Sale
Sold out
Introducing Reeds Dressing, a 12-pack of versatile Italian dressings perfect for marinating, pickling, and dipping. Made by an American family-owned small business established in 1971, this low-calorie, low-fat, low-carb option is also dairy-free, gluten-free, and diabetic-friendly. Plus, it requires no refrigeration and comes with a money-back guarantee. With over 475 reviews and recommendations, Reeds Dressing is a must-have for any grill master.
Includes: 4 Original Recipe, 4 Creamy and 4 Italian Marinade. 
Enjoy the convenience of Reeds Dressing's no-refrigeration-required packaging, perfect for on-the-go grilling and snacking.
Impress your friends and family with Reeds Dressing's addictive taste, secret ingredient in dips and sauces, and diabetic-friendly and health-conscious options.
Support a good cause by choosing Reeds Dressing, a brand that works with The Tunnels to Towers Foundation and honors the legacy of its founder Fred through its family-owned business.
Share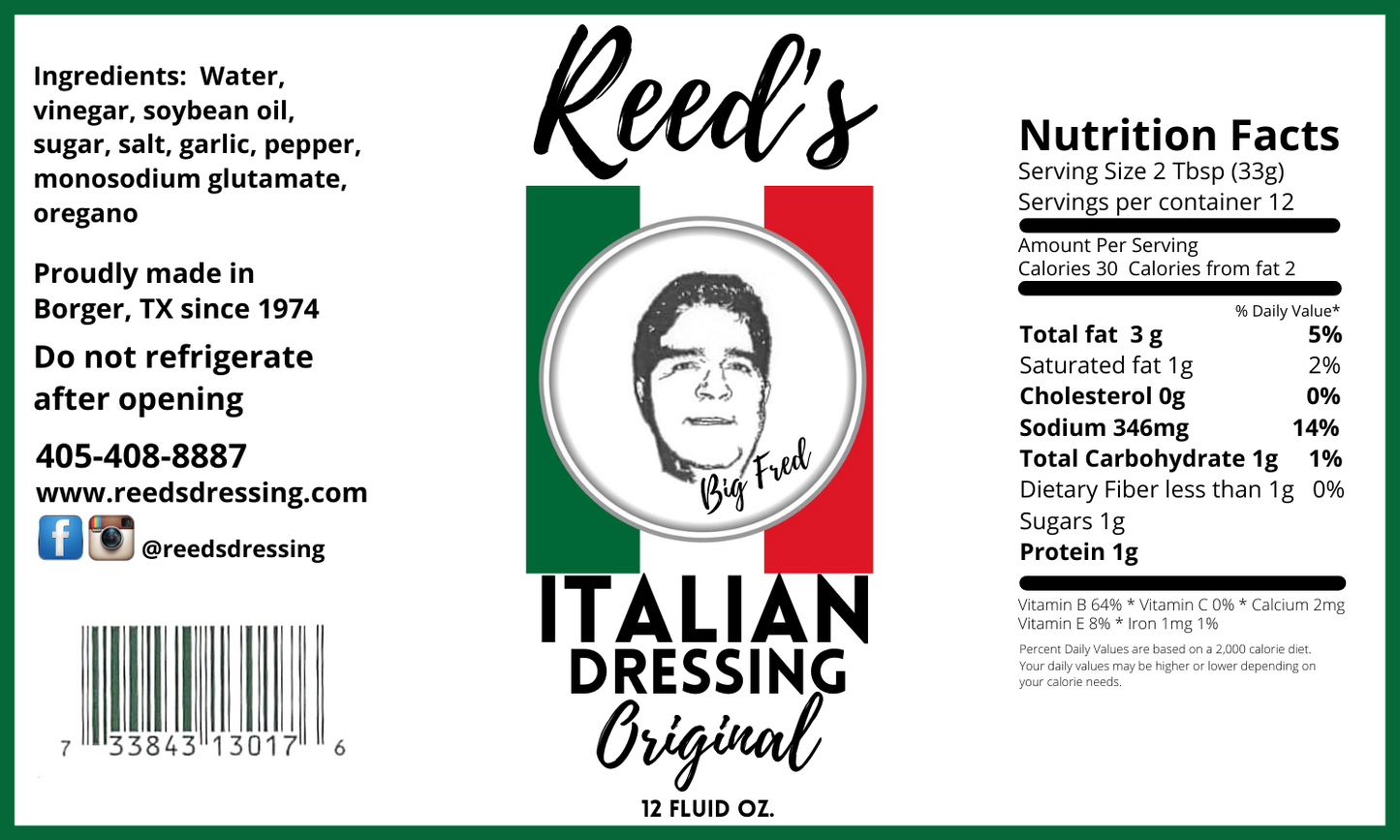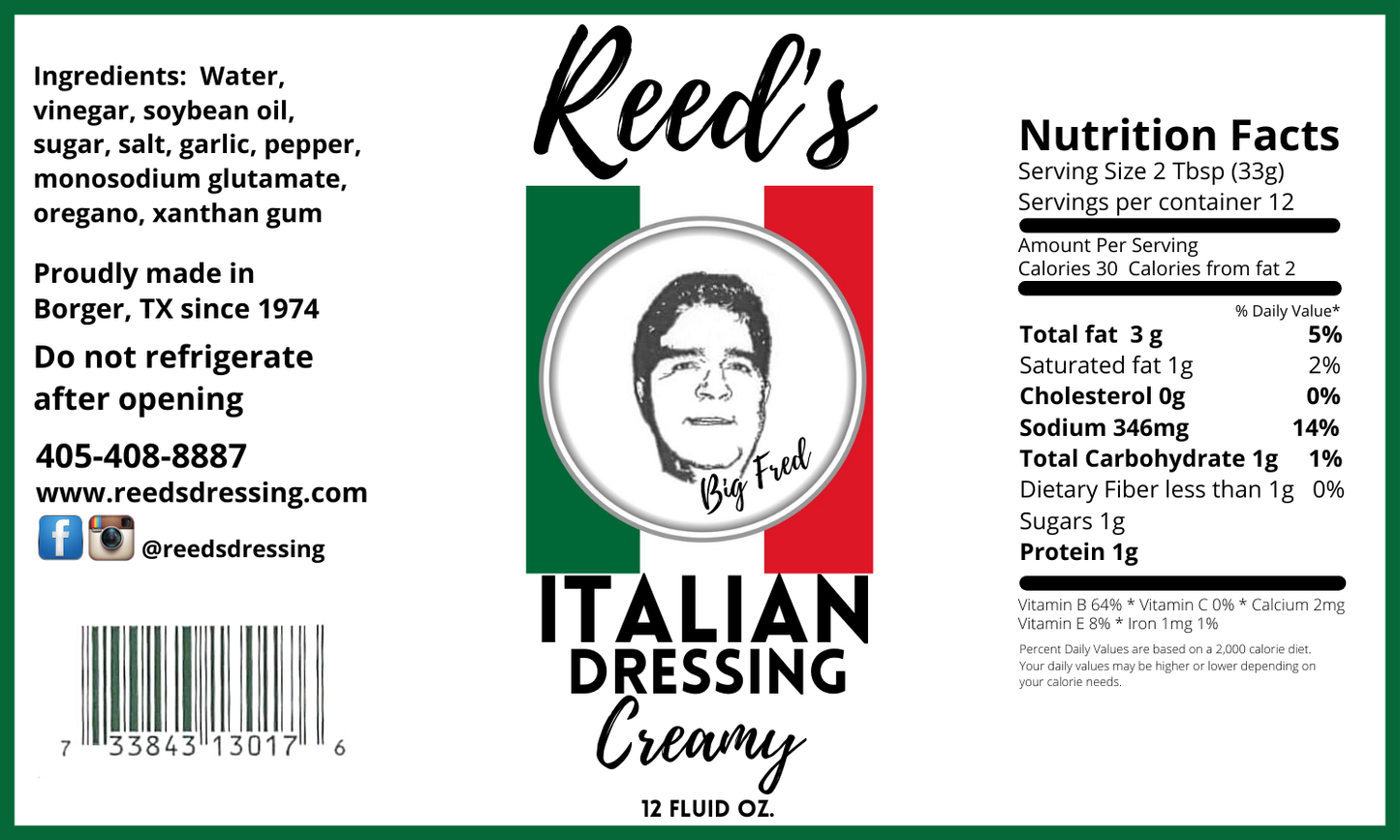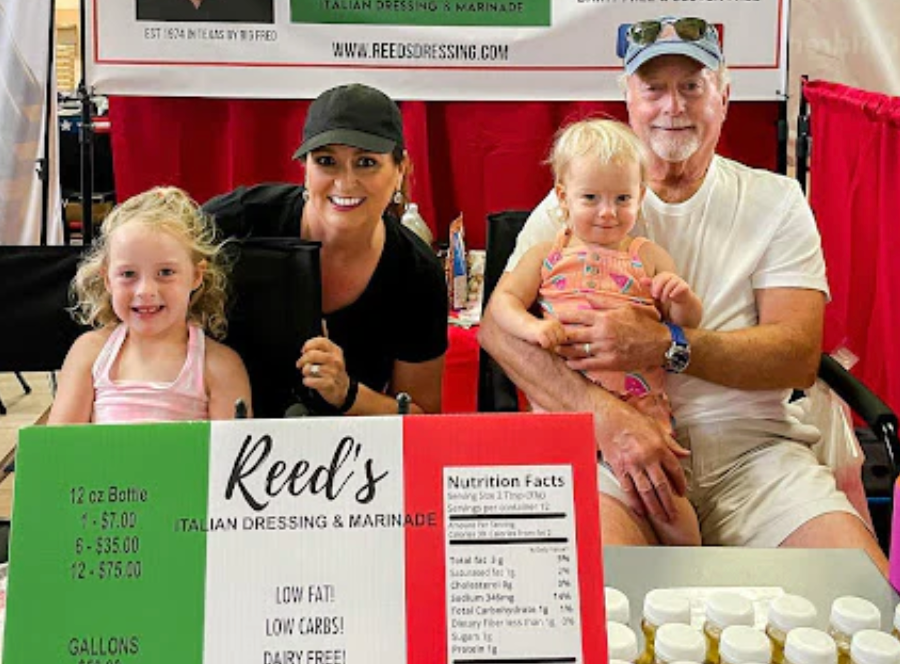 A Legacy in a Bottle
In 1971, Fred Reed developed a steak house condiment for marinades and salads. After his wife Margie's cancer diagnosis, he sold his restaurant and dedicated himself to growing the dressing business. Fred promoted his creation at fairs and shows, expanding its reach. Reed's Dressing (RD) stocked 800+ grocery stores in OK, TX, KS, NE, NM, and CO. Fred's passing in Nov 2020 led his daughter Leslie and husband John to carry on his inspiring legacy.
Family Favorite
We discovered Reeds in 2010. Turned on my entire extended family and friends. They love. Always given for gifts and we fight over it!!
FREE SHIPPING NATIONWIDE

Delivery is on us for all orders $40 or more in the Continental USA. We offer $5 flat-rate shipping on all other orders.

THE TUNNEL TO TOWERS FOUNDATION

The Tunnel to Towers Foundation honors the sacrifice of first responders who laid down their lives to save others on September 11, 2001 

MONEY BACK 100% GUARANTEE

Love it, or receive a full refund on all purchases
FAQ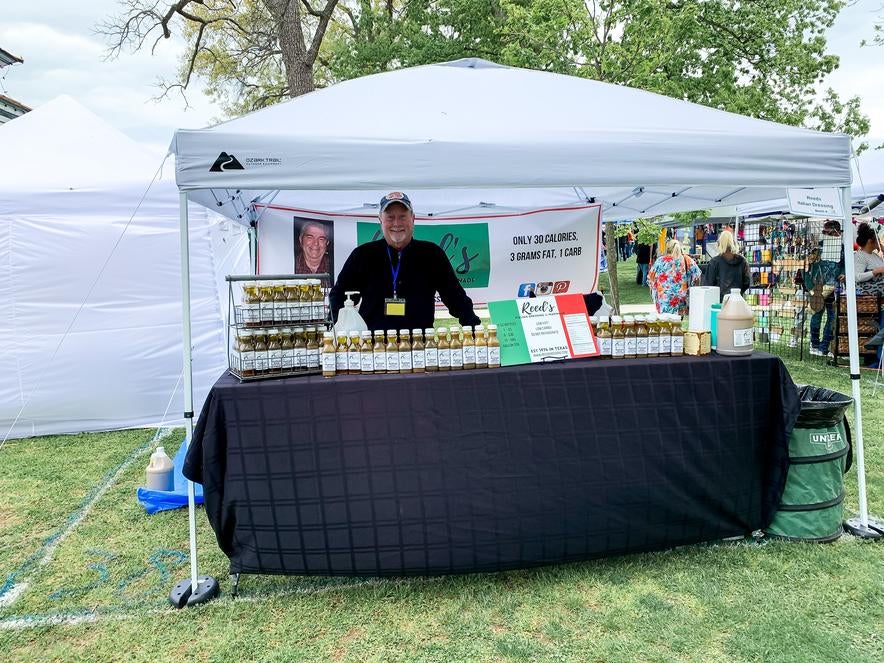 Why do you not have to refrigerate it after you open it?

Reed's dressing and marinades are made with spices you probably have in your pantry that require no refrigeration. We just made it taste delicious!
How many points is it on WW?

1 point for 2 tablespoons.
Is it diabetic friendly?

Yes, it is very low in sugar only one gram for two tablespoons.
What is the shelf life?

1 year but once you taste it, you will probably use it on everything!